The Art Gallery of Western Australia
Re-imagining a contemporary gallery

Brief

The Art Gallery of Western Australia was in desperate need of an identity. The state gallery lacked a strong visual aesthetic to set it apart from its neighbouring state museum. StudioThinktank were approached to pitch a vision of what a contemporary gallery could be.

A very open and vast brief, the gallery wanted to see what the studio would do with the space to create an identity that could stand with the worlds most iconic institutions, while staying anchored in the history of its location.


Strategy

At a time of misinformation, distrust of expertise and increased social division, the role of the State Gallery has never been so critical. Moving beyond prestige and academic rigour, we helped the gallery to unite behind progressive principles.

Beautifully brutal became the watchwords for an institution committed to inspire creative thought, learn, progress and prosper.

We looked outside of the box to position the gallery as a venue for art first. The identity had to be rigid in its structure to allow the art, and the artists to take center stage.
Defining an institution: a symbol anchored by a rich history of art and architecture.



The AGWA logo-mark is the cornerstone of our brand identity system.

The type based icon reflects our positioning as a confident, contemporary arts insitution, dedicated to high levels of aesthetic, accessible design communicated simply to enable content to speak.


Elegant in its simplicity, it elevates AGWA aesthetically to be recognized as a world-class institution.


Branding a new AGWA


A contemporary audience understands the value of good design.

There is no distinction between fashion, commerce, graphic design, art, music and culture.

A cohesive brand identity is critical to communicating value, and central to the new AGWA communicating the importance and value of art, culture and the state collection.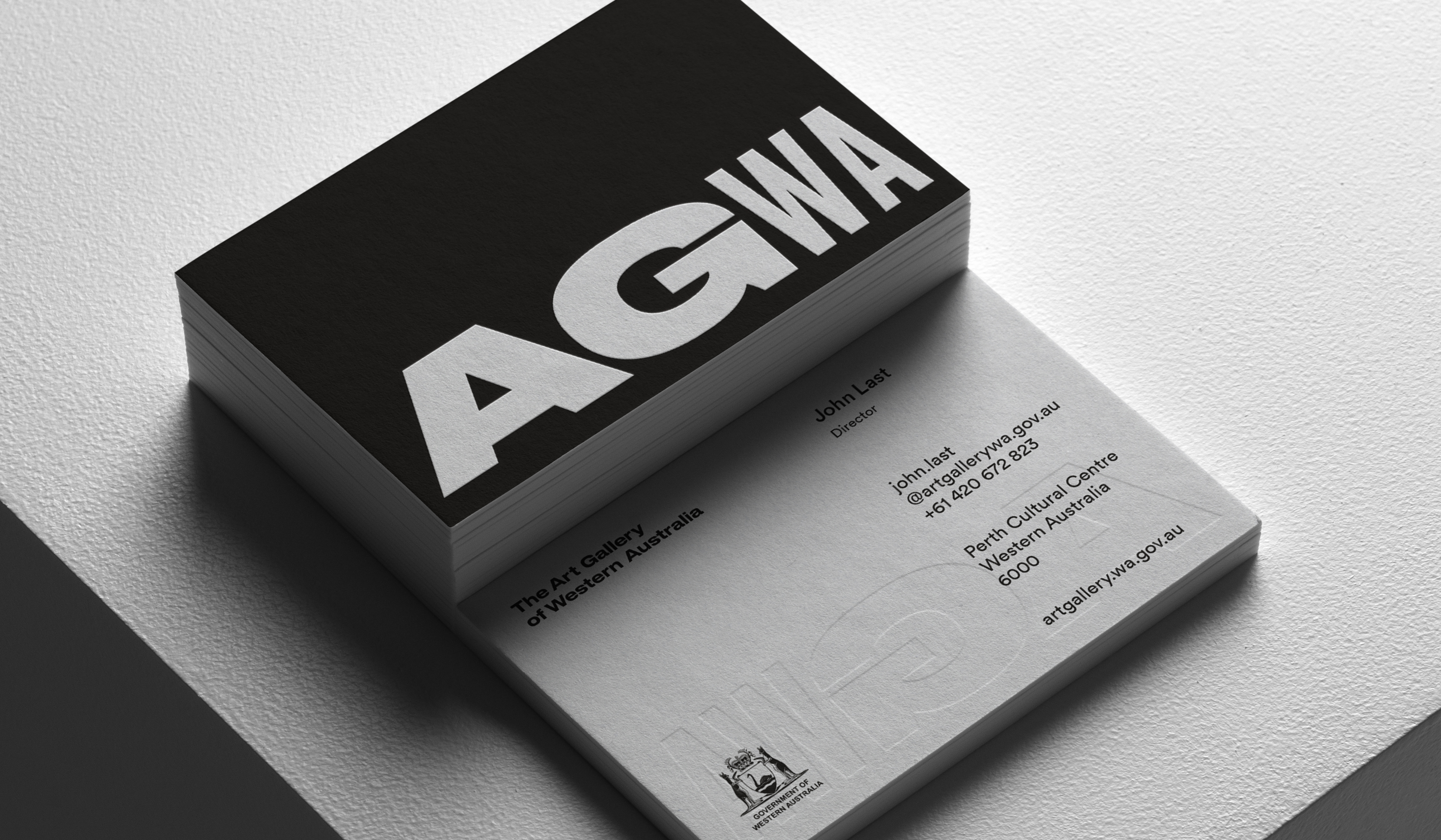 A bold, dynamic new aesthetic.



The new AGWA is an iconic and bold, high value brand.

This rebranding allows AGWA to speak with a single, confident and cohesive voice through every public facing aspect of the gallery, and one that allows the brand to stand with the worlds most celebrated museums.

This creates a cohesive look, feel, and visual language for the gallery with applications across areas such as the front desk, exhibition design, retail, marketing, publications, documentaries, billboards, t-shirts, totes, invitations, digital content, social platforms, collaborations, and events.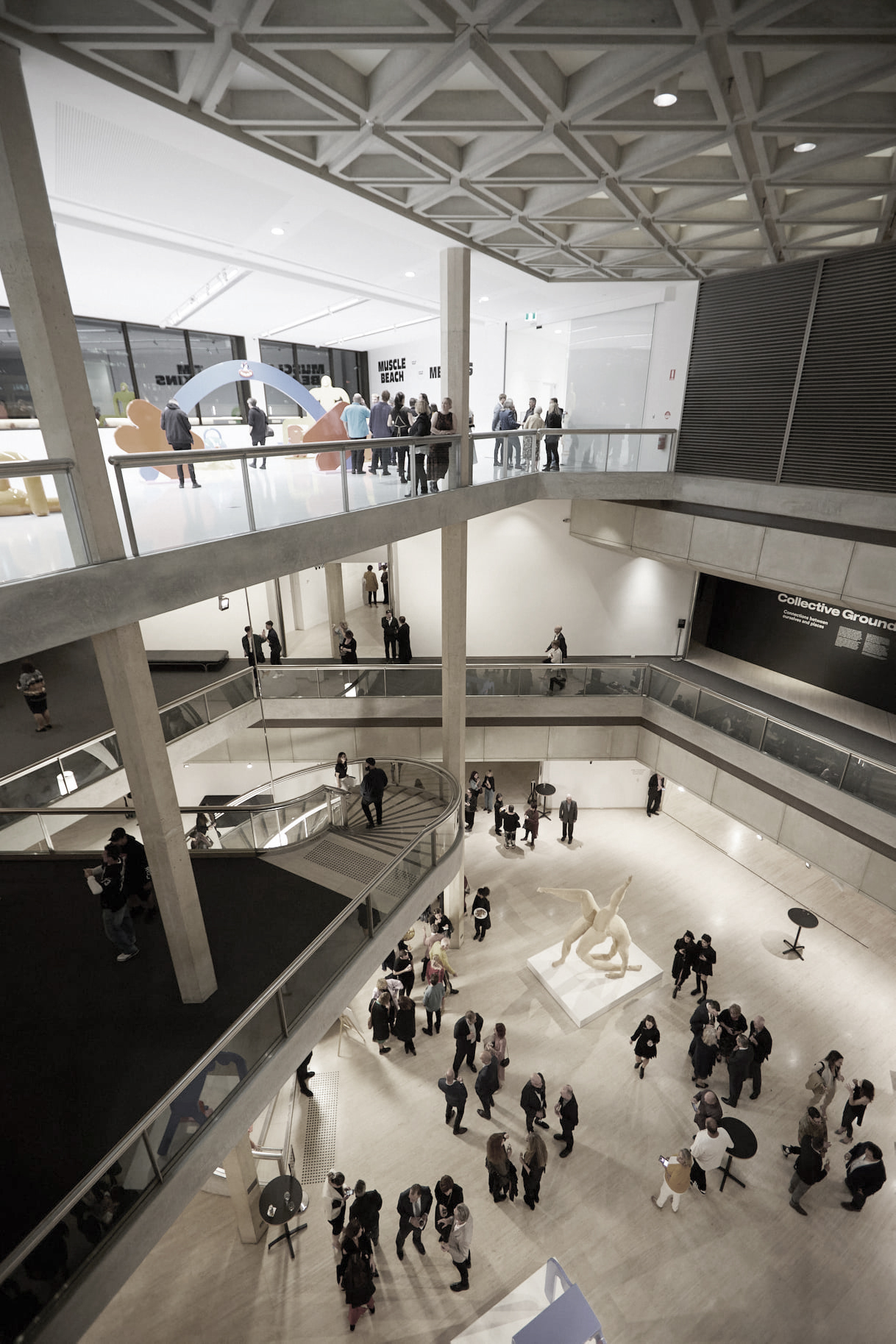 Bold exhibitions connected to global conversations



AGWA is an innovative exhibition maker, presenting exhibitions, ideas and conversations from unexpected and diverse artists. This includes fashion, design, art, installation, film, music, performance, and experiential works. Exhibitions which will be multifaceted, urgent, and most importantly, engaging to AGWA audiences.

AGWA serves living artists, allowing for career growth through acquisitions, exhibitions, and programming. The gallery develops world class national and international exhibitions intended for touring. These exhibitions build AGWA's reputation locally and internationally.

AGWA speaks to local audiences while seeing itself as a part of a global art conversation. It embraces its place in Asia and attracts international artists and projects, producing well documented exhibitions with integrated communication strategies intended to garner national and international attention.

AGWA as an important cultural and creative institution.