The Bloody Beetroots
A brand identity for multiple applications for
the iconic electronic artist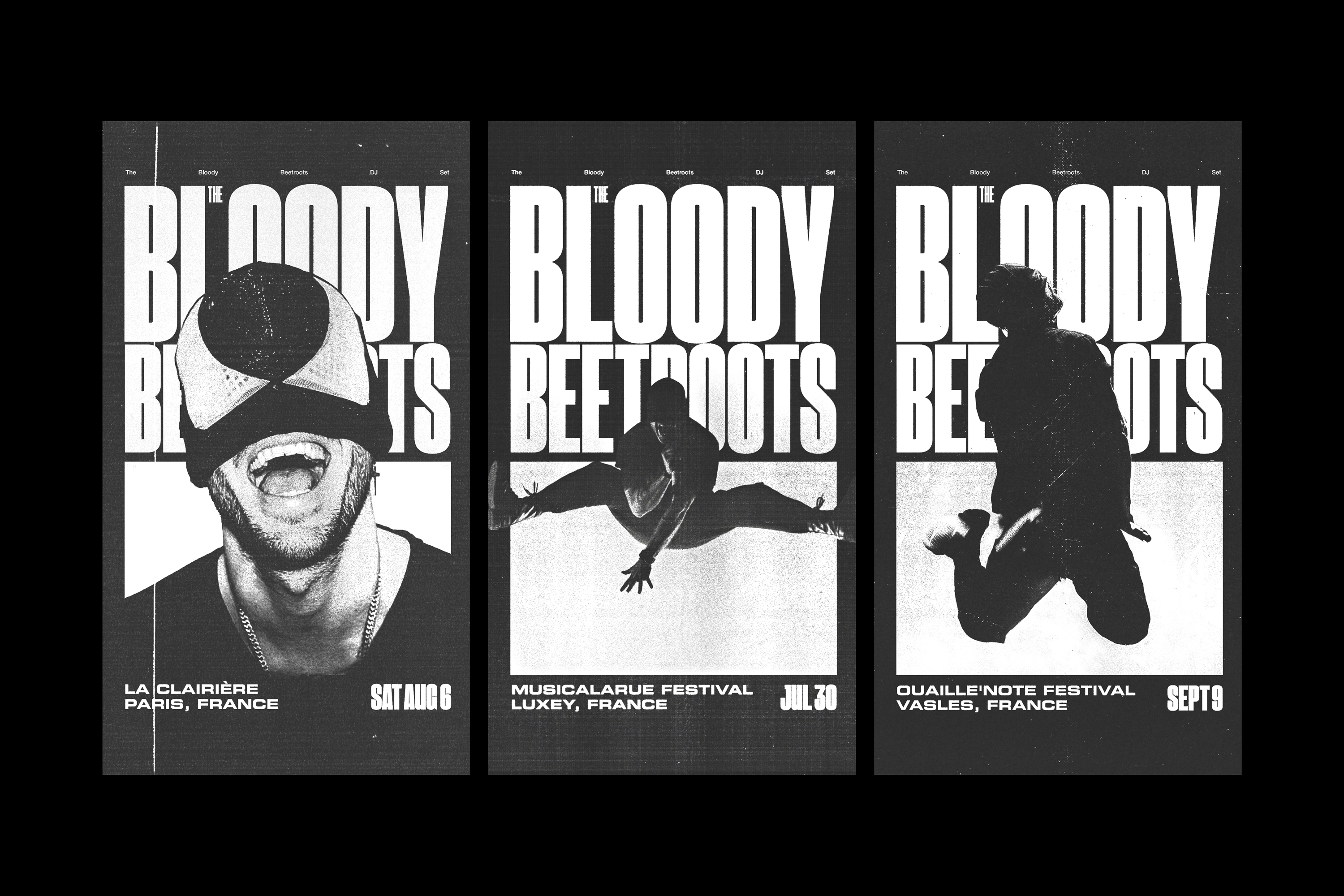 THE BLOODY BEETROOTS
Identity, Design
2020 onwards

An overarching identity design for the iconic Italian electronic punk artist. A bold and dark style that can work across a multitude of exectuions including tour art, live visuals and collaborative release collateral.

It was integral that the identity was stylised as to not get tired throughout an intense touring and release schedule. StudioThinktank created an aesthetic that has become synonymous with the artist.

StudioThinktank®
Suite 10, 329 Murray St
Perth WA
Australia 6000
+61 414 239 484
scott@thta.co