Palace Arcade
A neon inspired identity for Western Australias first barcade chain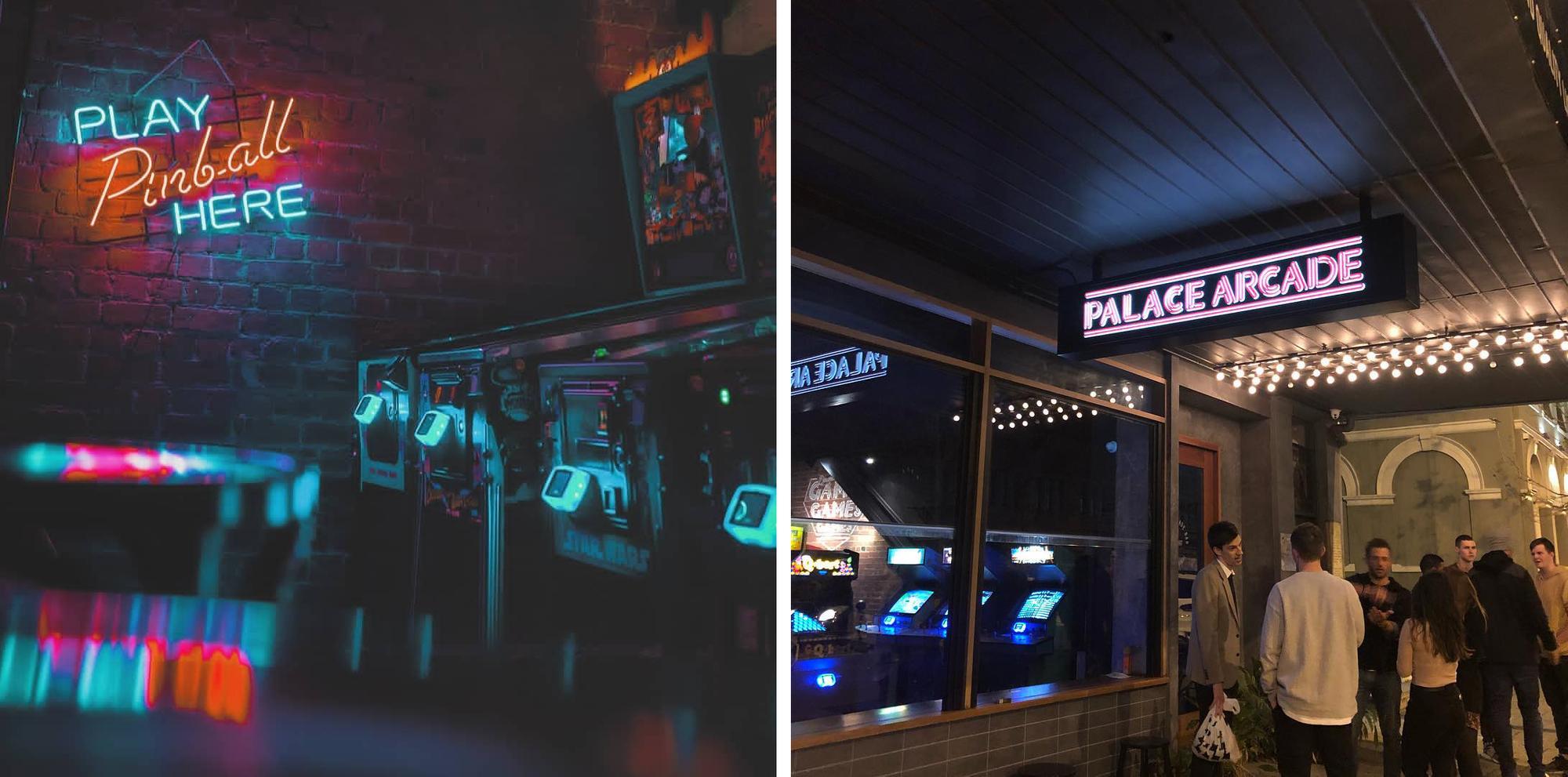 PALACE ARCADE
Identity, Design, Fitout
2018
Palace Arcade approached StudioThinktank to create a scalable brand identity system for a series of Arcade style bars.
We worked closely with the owners to bring the idea to life, creating a bold 1980s inspired logotype.
StudioThinktank® worked on the vision for the interior of the flagship bar, located on Perths busy Beaufort Street designing a 10 foot high monotype poster wall at the rear of the venue, hand painted branding elements throughout and an intricate feature wall in the basement.
The basement feature wall features iconic arcade game characters embroiled in pizza combat, with a series of neon flex signs creating motion along the wall in the form of light and colour. The venue opened to rave reviews and has had national television coverage throughout Australia for its brilliant concept and execution.
StudioThinktank - Creative Direction, Design
Michael Hartley - Illustration
StudioThinktank®
Suite 10, 329 Murray St
Perth WA
Australia 6000
+61 414 239 484
scott@thta.co